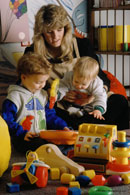 Lectures that took place in our college.
1) Indian Engineering services on 24/12/05 by Mr.G.Kishore Kumar
2) Einstein's theories and his life history on 31/12/05 by Sri Nidhi College Proffessors of Physics
3) Engineering minds and manners on 07/01/06 by B.T.Seetha(Pro. of English in Nizam College)



Purpose
The soul purpose of this center is to enlighten students to be better employable in the industry. Its purpose is not only to place students in companies but also to develop personally and professionally. This center enables students for better communicational skills, soft skills, professionalism and personality development.
This is a brain-child of Mr.G.Kishore Kumar. Dr.Anjayya is also the lead partner for this center.



Program
Every Saturday, in the afternoon sessions, there will be guest lectures by renouned professionals and personality development experts, on careers opportunities and personality development alternatively. Students will be equipped with enough information for their respective careers so that they will be able to decide where to land. Students will also be given information about the examinations for their respective careers and also the syllabus so that they can plan their preparation. Lecturers are very helpful and informative.