There are several topics that could be discussed on this page of our web site. We discuss how we have developed into one of the leading educational institutions. Another area of interest is our philosophy and mission for the education of students.
Our Staff
We have an experienced and dedicated group of lecturers and administrators. Each lecturer strives to create a supportive and challenging classroom atmosphere to encourage students to participate. We may introduce a lecturer on this page, or have a lecturer of the month feature like the one below.
Lecturer of the Month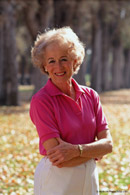 This month's featured lecturer is Mr.G.Kishore Kumar is teaching English in our college. While he enjoys teaching English. He not only teaches but also preaches.